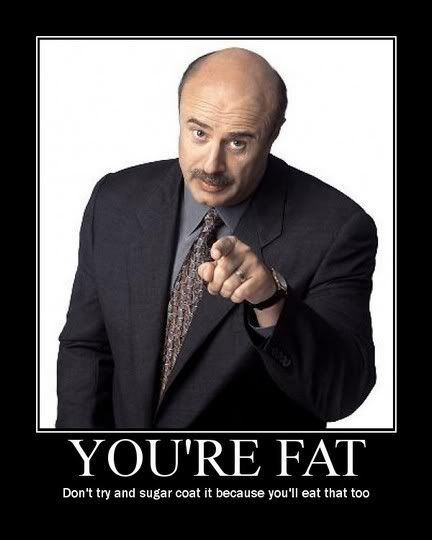 We all know this... This is why I am here. So why do such honest children feel the need to remind me of this. I know they are autistic, but still makes me feel bad, but all the more motivated to keep on going. Do you know what else motivates me is the fact that I now weigh 308.6 which is a 5.2 pound lost YAY! I am exhuasted tonight, so I just wanted you all to know what this weeks weigh in was and write my menu for the day. Hope you all are having a much more energetic day then I am.
Breakfast:
2 eggs, 1 cup of spinach, 1 slice of bacon, 20 ounce coffee 2 TB of splenda, 2 TB half and half
Lunch: 1 chicken breast, 1 sweet potato, 5 TB half and half, 2 TB splenda, 1 pat of butter
Snack/Dinner: 3 roller bites (2 buffalo ranch, 1 montery jack) 190 calories each.
Snack: 16 ounce almond milk, 2 scoops of slim fast powder